Who We Are
We are a small and flourishing church with a heart for giving and serving in our community and our world. For 125 years we have centered our ministries on serving God's creation. Our service exemplifies the highest standards of excellence as we answer God's call to serve our neighbors.
Leadership and Staff
Pastor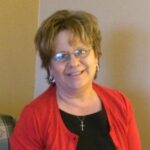 Sheryl Bousu
Bio coming soon.
Admin Assistant
Bio coming soon.
Council Members
PRESIDENT
Matt Shaw
VICE PRESIDENT/OUTREACH & MISSION
Steve Maijala
SECRETARY/CONGREGATIONAL CARE
Debi Selle
TREASURER/STEWARDSHIP/YOUTH
Jennifer Halverson
CONGREGATIONAL CARE
Britt Ardakani
FAITH FORMATION
Kerri Bavier
FACILITIES
Paul Bergin
WORSHIP & MUSIC
Mary Carrigan
YOUTH/FACILITIES
Peter Ditsch
YOUTH REPRESENTATIVES
Allie, Brynn and Chloe Semeizer
Custodian
Bio coming soon.